Event & Service Location
All Easter services and events are held at:
Valley Brook
160 Granville Road
North Granby, CT 06060
*Our entrance is located on Rt. 189 (Granville Rd.)
First Time Guests
If this is your first time at Valley Brook, welcome!
If you want to know more, here are some Frequently Asked Questions that may helpful.
Good Friday Service
March 30 | 7:00-8:00 PM
Start your Easter weekend by attending this contemplative, one-hour service. You will experience a meaningful time of worship, inspiration and communion as we remember the death of Jesus...a death that brought us life.

*No children's programming during this service; children remain with their parents
Easter Egg Hunt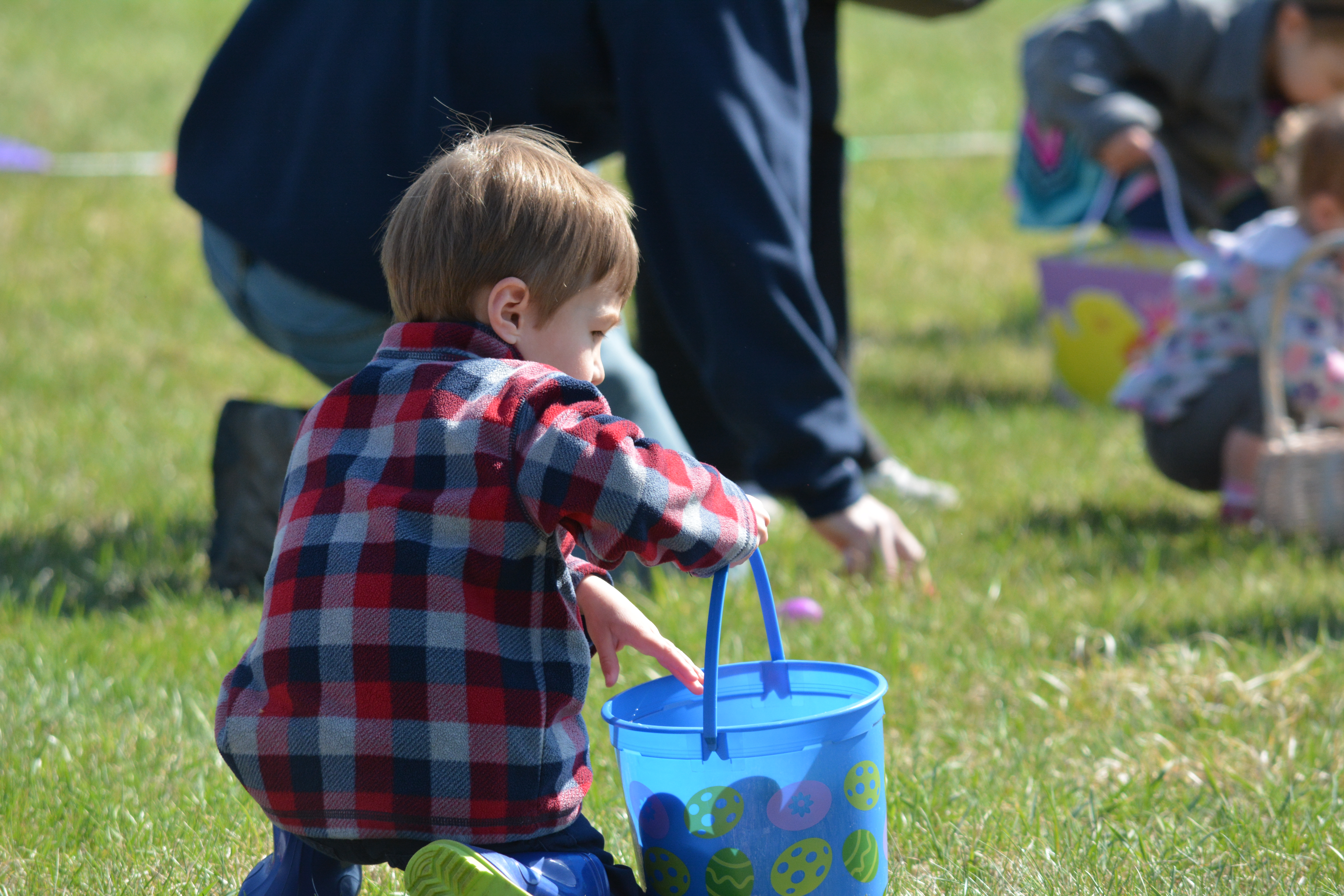 Saturday, March 31 | 10:00AM*
Open to: All children ages 1-10
Free egg hunt! Bring a basket or bag and have fun finding the 16,000+ eggs "hidden" on the church grounds. Kids are grouped by age.
*Allow time to park
Outdoor Sunrise Service
Sunday, April 1 | 6:00AM
Join us outside on the Valley Brook grounds to celebrate Jesus' resurrection.
It is a casual, 30-minute service that features acoustic music. We encourage you to dress warmly as it tends to be chilly in the early morning.
Easter Sunday Celebration
Sunday, April 1 | 9:15 & 11:00AM
We are celebrating new life this Easter!
A purposeful, abundant life that comes from knowing God and his son, Jesus, who came alive that first Easter.
On Easter Sunday we're starting a new sermon series, I Am. We'll discover who Jesus is by looking at a series of statements He made about himself that are recorded in the Gospel of John and all start with the words, "I am". What Jesus says after these two words tells so much about who Jesus is to us and to the world.
As the I Am series continues, we invite you to return each week to hear more about Jesus in His own words.

Families
We want your kids to experience an exciting Easter too! We offer a nursery (for newborns-24 months) and age-appropriate programs for kids through grade 5 that include stories, crafts and more.
Children will experience an Easter lesson where they learn how much God loves them, how He sent Jesus to dies for their sins, and how on Easter we celebrate that Jesus rose again so we can live forever in heaven with Him.
At Valley Brook your children are a top priority! Our nursery and classrooms are clean, safe, and staffed with loving workers.