Additional Information
Summer Camp Locations:
Valley Brook Campus
160 Granville Road, N. Granby
Questions:
Diane Heermance
860-844-0001
children@valleybrook.cc
art camp
June 25 - 29 | For all kids ages 5 - 12
Kids enjoy a week creating unique art projects using a variety of mediums and techniques. Each day includes free draw, a Bible story and an instructed art project.
Cost: $40 per child (Sessions are identical)

Session One **FULL** 9:00-11:00AM
Session Two **FULL** 1:00-3:00PM
vacation bible school

July 23-27 | 9:00AM - 12:00PM
For all kids ages 4 - Completing grade 5
Shipwrecked...no need to worry! Kids will explore an "uncharted island" and learn how to survive and thrive when they are anchored in the truth that Jesus carries them through life's storms. Each day's adventure includes: upbeat songs, crafts, games, drama, Bible stories and more.
Cost: $15 per child
Register and pay online using link below or download registration form and mail to Valley Brook, Attn: VBS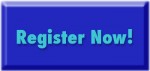 Sport Camp

August 13-17 | 9:00AM - 12:00PM
For all kids ages 6 - 12
Kids have the opportunity to receive training in soccer, cheerleading, and flag football. Each camp day includes sports training and instruction time, snack and water break, character building lessons, cool music and tons of fun.
Cost: $25 per child; includes T-shirt

Register and pay online using link below or download registration form and mail it to Valley Brook, Attn: Sport Camp