News and reminders
Receive our weekly "News & Reminders" email
Current sermon Series
Sundays 9:15 & 11:00 AM | February 25 - March 25

"So that..." is a new series on fulfilling the Great Commission - taking the Gospel of Jesus to our friends, family, communities, cities, nation and the world.
…you are a chosen race, a royal priesthood, a holy nation, a people for His possession, so that you may proclaim the praise of the One who called you out of darkness into His marvelous light. (1 Peter 2:9, HCSB)

Ultimately, God desires for us a have heart to use our time, talent and treasure so that God can build his kingdom.
February 25 | From Museum to Movement
March 4 | Jerusalem-Your Family, Your Town
March 11 | Judea and Samaria | Your State & Country
March 18 | Ends of the Earth | International
March 25 | What's Next
NEXT STEPS AND ADDITIONAL RESOURCES:
Wednesday, March 14 • 6:30-8:30PM
Location: Fellowship Hall
Pastor Clark and Pastor Dan will help you learn how to share your faith with the people God places in your life and answer questions you have.
Study Resources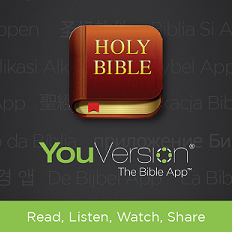 YouVerisonBible App | www.bible.com

Get a free Bible for your phone, tablet and computer. Download the Bible App and access your bookmarks, notes, and reading plans from anywhere. Enjoy hundreds of versions, including audio.
On Sundays you can find our service on the app and follow along with our sermon notes.

We have access to an extensive, new video library called RightNow Media! It has a huge library of faith-based videos that you can access whenever and wherever you want—on your phone, iPad, computer, or at home on your TV. RightNow Media has videos for everyone—kids, youth, parents, married couples, college students, single adults, working professionals—all aimed at helping you grow. It's available to all Valley Brook attenders.
Worship Playlist
Check out our Worship Playlist!