News and reminders
Receive our weekly "News & Reminders" email
Current sermon Series
Sundays 9:15 & 11:00 AM | April 1 - May 6

Who do you believe Jesus is?
Ask 10 people and you'll get many different answers. Jesus didn't broadcast His identity, in fact, at times He told people not to tell others who He was.
Yet, when you read the Gospel of John you can see how Jesus understood His identity. John records a series of statements that Jesus made about himself that began with the words: "I am". These two words, and His statements that follow, tell so much about who Jesus is to us and to the world.
Join us and discover who Jesus is…in His own words.
April 1 | Resurrection and The Life
April 8 | Bread of Life
April 15 | Light of The World
April 22 | The Gate and The Good Shepherd
April 29 | The Way, The Truth, The Life
May 6 | The True Vine
Study Resources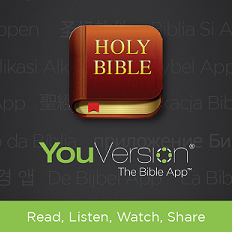 YouVerisonBible App | www.bible.com

Get a free Bible for your phone, tablet and computer. Download the Bible App and access your bookmarks, notes, and reading plans from anywhere. Enjoy hundreds of versions, including audio.
On Sundays you can find our service on the app and follow along with our sermon notes.

We have access to an extensive, new video library called RightNow Media! It has a huge library of faith-based videos that you can access whenever and wherever you want—on your phone, iPad, computer, or at home on your TV. RightNow Media has videos for everyone—kids, youth, parents, married couples, college students, single adults, working professionals—all aimed at helping you grow. It's available to all Valley Brook attenders.
Worship Playlist
Check out our Worship Playlist!