Kingdom Culture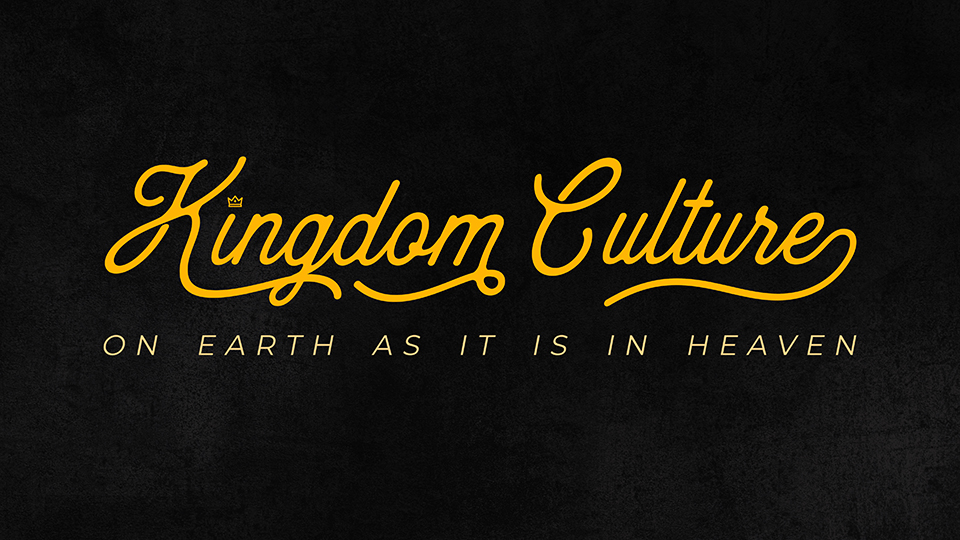 We are living in the midst of cultural changes that most of us have never experienced; from shifting the way we live our daily lives due to a pandemic, to the racial reckoning we're facing, to political polarization that is dividing people and communities. As a result, we see an ensuing chaos that some have dubbed the "culture of outrage." As followers of Jesus we are called to build a Kingdom culture.
This 12-part message series, Kingdom Culture is focused on doing God's will to see the culture of the Kingdom of God on earth as it is in heaven.


Click here for a weekly teaching video and corresponding talksheet that provides additional insight into God's Kingdom culture.
Bible Study Resources
YouVerison Bible App

Download the free Bible App and access Scripture, your bookmarks, notes, and reading plans from anywhere.


Right Now Media

An online library of thousands of video Bible studies that you can access on your phone, iPad, computer, or TV.
RightNow Media provides resources for everyone—kids, youth, parents, married couples, college students, single adults, working professionals—all aimed at helping you grow.
Free access for anyone that attends Valley Brook! Request a user account here.