Our purpose is to help men of all ages become the man,the husband, and the father that God desires each man to be.
We minister to men through...
Life Groups & Bible Studies
Regional Conferences
Special Events
Questions:
Email | [email protected]


Next Gathering | Saturday, October 14
7:30-9:00 AM
Location: Valley Brook Campus - Cafe
Join Valley Brook men on the 2nd Saturday of the month for a relaxed morning that includes a hot breakfast & coffee, fellowship, a brief teaching or devotion, and table discussion.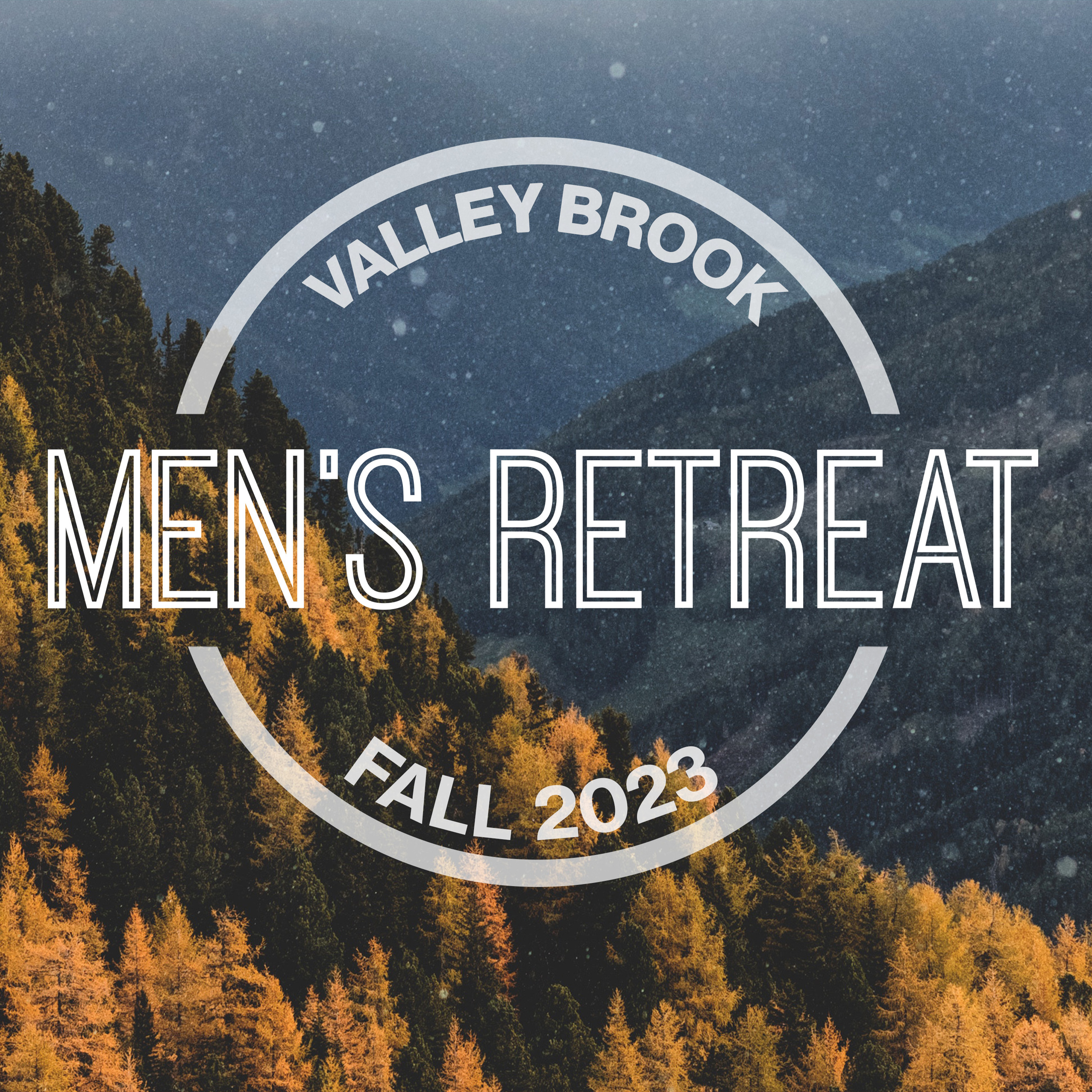 Join us at the Valley Brook Campus for our Men's Fall Retreat!
Our time together will include worship, speakers, shared meals, outdoor activities, and free time.
Friday, November 3 | 6:00 - 9:00 PM
Saturday, November 4 | 7:30 AM - 2:30 PM
Cost: $20 per person
Register by: Select "Sign Up" link below
Questions: Email Peter Gove, [email protected]

Retreat Theme
Our theme is Mission Impossible, do EVERYTHING in love. (1 Corinthians 16:14) On our own that's impossible, but Paul tells us how in the previous verse. "Be on your guard; stand firm in the faith; be men of courage, be strong." (1Corinthians 16:13).
On Friday we'll look at the biblical meaning of "love" and how we can do everything in love by being on guard and alert. During the Saturday speaker sessions we'll focus on doing everything in love by standing firm in the faith and by being men of courage and strength.
Speakers: Ed Carroll, Brian Rooney & Harrison Daniels.